ECEC OVERVIEW

Founded in 1997, the Electrochemical Engine Center (ECEC) is the first research and innovation center in the world dedicated to batteries and fuel cells for electrified transportation. The ECEC provides a focal point at Penn State for multidisciplinary research on cutting-edge electrochemical power devices.
Funded by sponsors from both industrial and government sources, the ECEC has collaborating faculty and researchers from academia, national laboratories and vehicle manufacturers. The interdisciplinary nature of the center includes expertise in thermal-fluid transport, electrochemistry, chemical kinetics and reacting flows, computational fluid dynamics and experimental design and testing. This multitude of individual talents allows the ECEC to solve a wide variety of problems encompassing several disciplines.
The ECEC is now divided into fuel cell, battery, hybrid-design, MEA fabrication, parallel computing and modeling labs, totaling more than 5,000 square feet of space. In addition, an array of experimental test equipment including Fourier Transform Infrared Spectroscopy, Gas Chromatography, mass spectroscopy, high speed digital imaging, AC-impedance spectroscopy and environmental chamber for cold start studies are available.
The Center is always looking for new opportunities or people with expertise in emerging areas. Please contact us if you are interested in more information.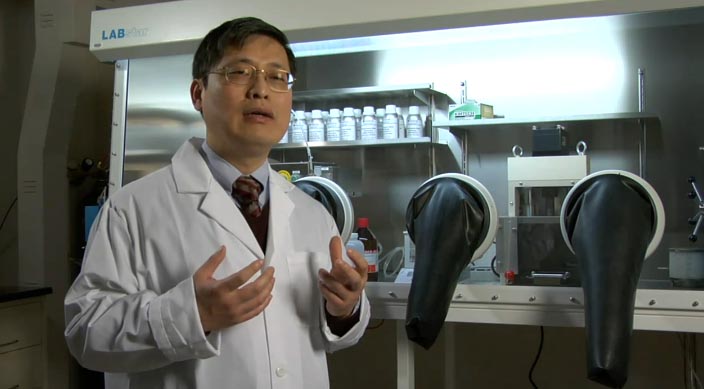 Click here to view a video of Dr. Chao-Yang Wang talking about current research at the ECEC.
TOP NEWS FROM ECEC
Professor Chao-Yang Wang presented at the 2021 Tencent Science WE Summit!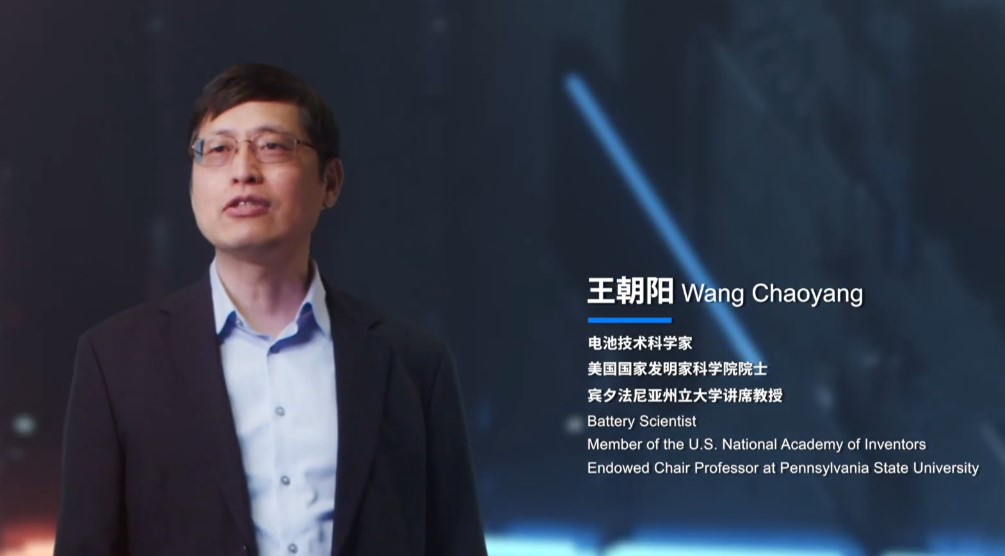 Prof. Wang shared the stage with two Nobel laureates and three other world-renowned scientists as he presented his view on the future of batteries. Check out the video HERE.








5-10 minute rechargeable battery for flying taxis featured on the cover of Joule (July 2021)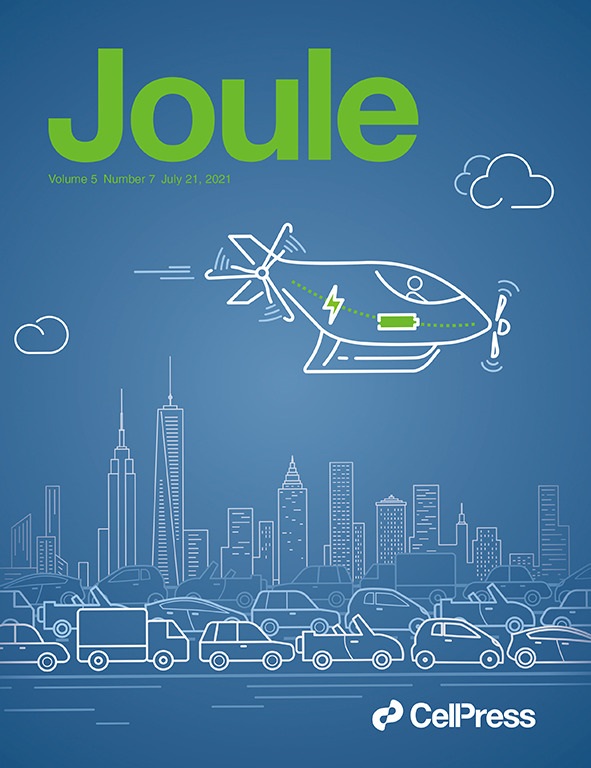 Read about our battery research for urban air mobility HERE and HERE.

This paper received 270 million views on the Chinese social media site Weibo, as reported by Cell Press (see HERE).

The full paper can be found on our 2021 Publications Page.
p>
A new paradigm to make battery energy affordable published in Nature Energy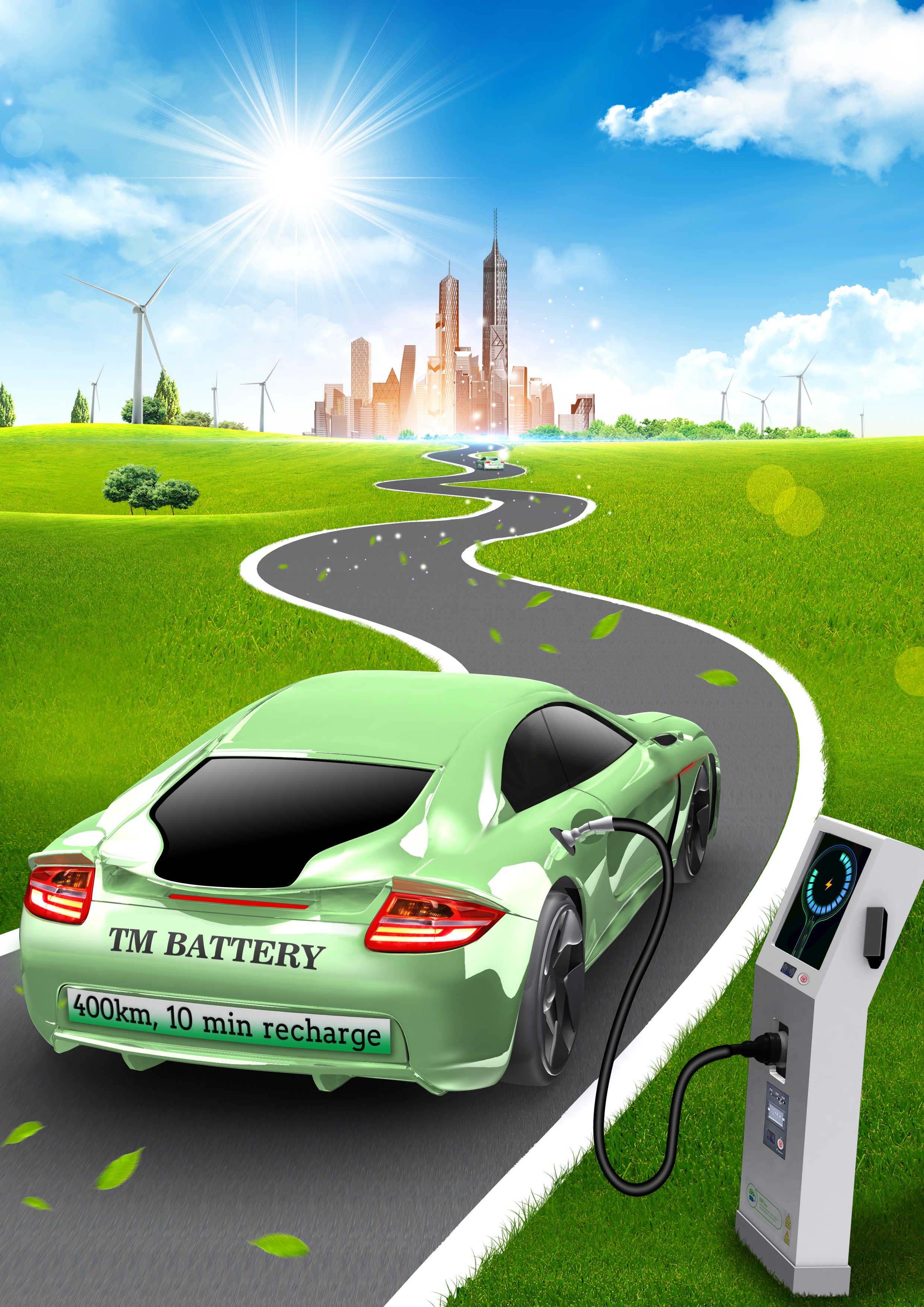 Read more about this new strategy that affordably reduces range anxiety for electric vehicles in this ARTICLE.

The full paper can be found on our 2021 Publications Page.
p>
A new approach to a safe and energy-dense battery battery published in Science Advances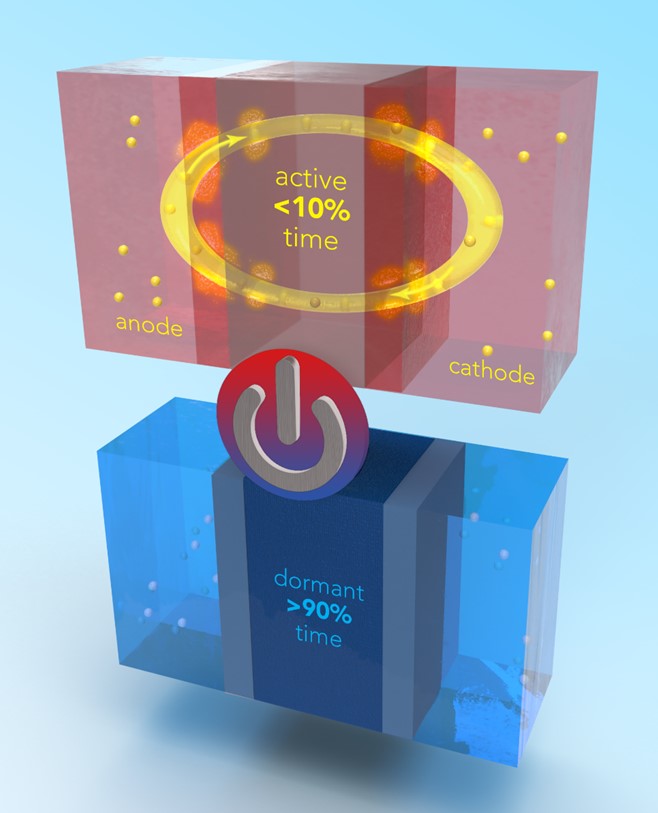 Read more about this paradigm shift in the approach to designing state-of-the-art lithium ion batteries in this ARTICLE.

The full paper can be found on our 2020 Publications Page.
p>
10-minute extreme fast charging batteries published in Joule (Cell Press)
Find out more about this breakthrough achievement, placing electric vehicles just short of parity with gasoline-powered vehicle refueling time by clicking HERE.

Also, see more coverage of this work by Nature, Popular Mechanics, USA Today, and The Guardian.
p>
15-minute fast charging batteries at all temperatures published in Proceedings of the National Academy of Sciences (PNAS)
Find out more about this innovative battery structure and operational protocol that opens the door for year-round electric vehicle charging in all climates by clicking HERE.
p>
Digging Deeper with Dr. Barron: The Future of Electric Vehicles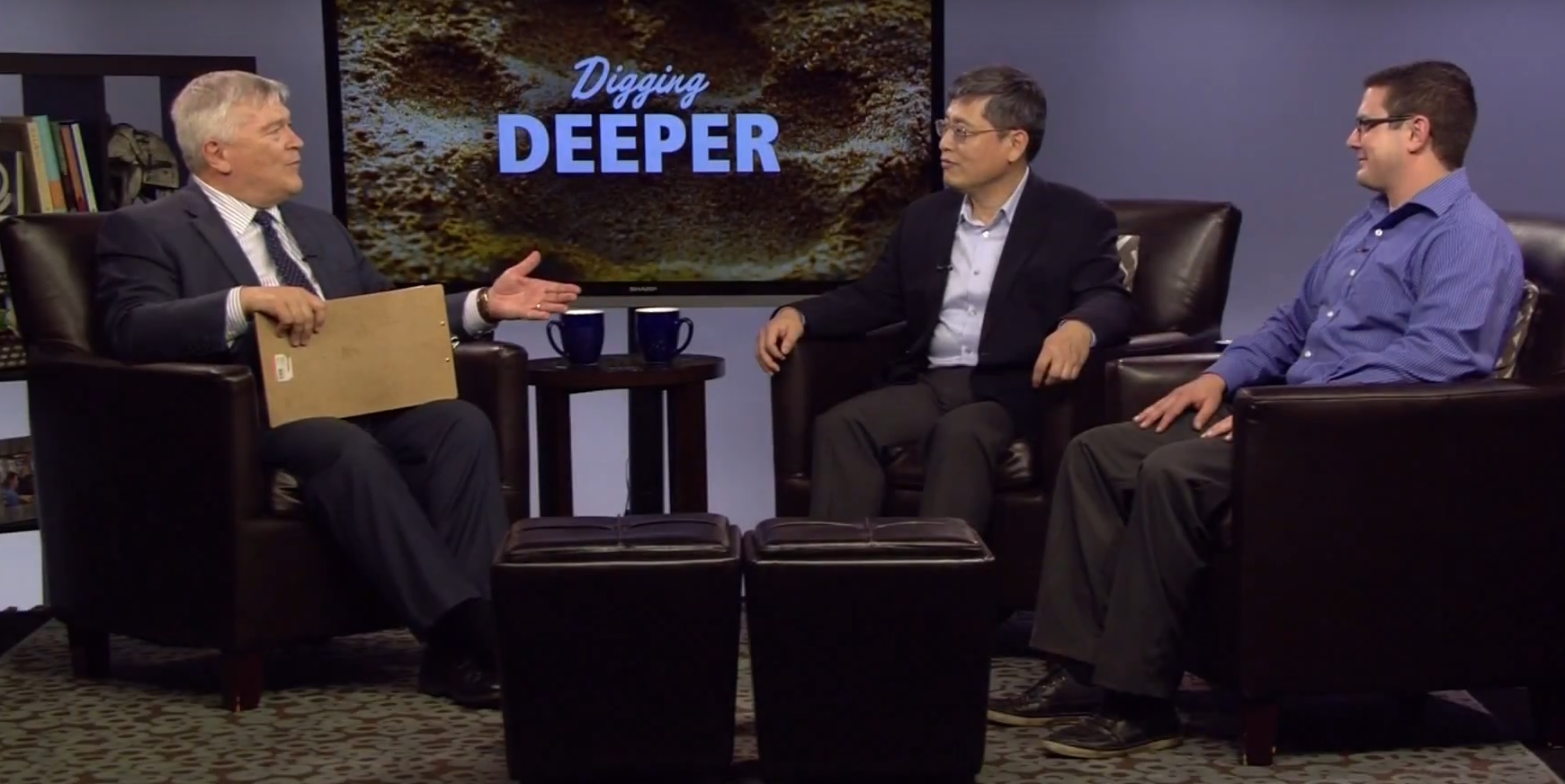 Dr. Chao-Yang Wang and PhD Student Ryan Longchamps sit down with Penn State President, Dr. Eric Barron, to discuss the future of electric vehicles on his monthly tv show, Digging Deeper. Click here to watch the entire interview.
Employment Opportunities
Post-Doctoral Fellow (posted: April 24, 2018)
Follow this link to find out more information regarding the post-doctoral fellow position currently available.
Directions to ECEC
To Energy & The Environment Laboratory (EEL) Building:
1) from US-322, Park Ave. Exit, take exit and continue on Park Ave. towards Penn State. Make a left at the second light by the stadium onto Porter Rd. Make a right onto Hastings Rd., EEL building will be at the top of the hill on the right.
2) from US-322, PA-26 Exit, take exit to PA-26 S/State College, turn right onto Porter Rd. Turn left onto Hastings Rd., EEL building will be at the top of the hill on the right.
3) from US-322 business/Atherton St., turn onto Park Ave. Make a right onto University Drive then a left onto Hastings Rd., EEL will be just up ahead on the left.
Campus Maps:
Click here to view a full-color campus map. EEL Building is denoted by EEL and can be found in quadrant H5.
Lodging:
Visit Travel Services for details on area lodging, or click here for details on lodging on-campus.